Iridology Software Development
Using this external software application, you can re-create the Iridology Analysis Software program to be integrated into other healing arts or languages.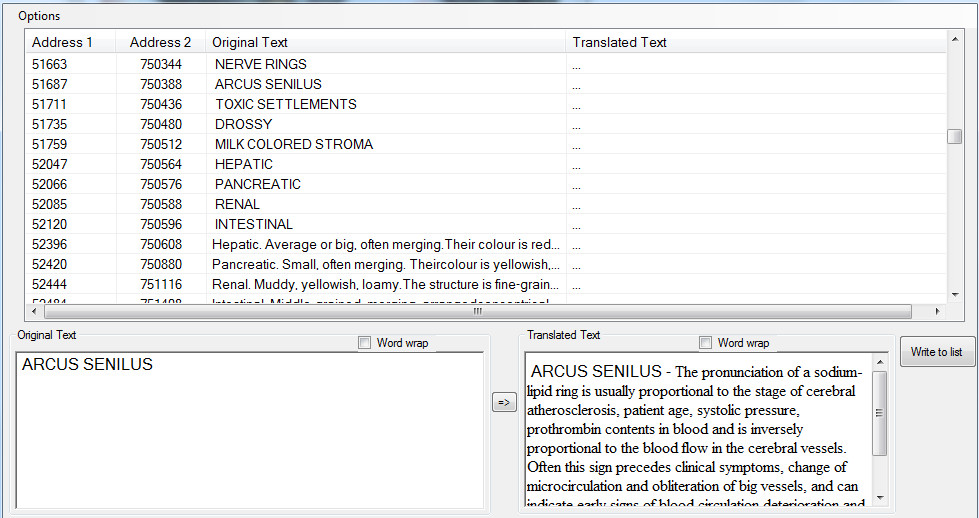 The left side box contains the current data used in iridology Analysis Professional. The right side box is used for adding or replacing current data.
In order to use this program, you must install Microsoft .NET Framework and Microsoft Visual C++ Redistributable
Please contact Prof. Bryan Marcia for setup assistance.